Looking for Accommodation in Snowdonia?
Rhyd-Ddu is a charming and tranquil village located in the heart of Snowdonia National Park, North Wales. Nestled at the base of the majestic Mount Snowdon, Rhyd-Ddu offers a picturesque and serene environment for visitors to relax and explore. Rhyd-Ddu is an idyllic retreat for those looking to escape the hustle and bustle of city life and immerse themselves in the unparalleled beauty of the Welsh countryside.
Rhyd-Ddu, meaning "Black Ford" in Welsh, is steeped in history and local culture. It is a small, traditional Welsh village that has retained its authenticity and charm throughout the years. With a tight-knit community and a warm, welcoming atmosphere, visitors will feel right at home as they explore the quaint stone cottages and local businesses.
Walking and Hiking from Rhyd-Ddu
The village is surrounded by breathtaking natural beauty, boasting panoramic views of the surrounding mountains, lush valleys, and crystal-clear lakes. Rhyd-Ddu is an ideal base for outdoor enthusiasts, with numerous walking and hiking trails, cycling paths, and opportunities for bird-watching and wildlife spotting.
As a gateway to Mount Snowdon, Rhyd-Ddu is the starting point for the popular Rhyd-Ddu Path, a moderately challenging route that takes hikers to the summit of Wales's highest peak. The village is also home to the Welsh Highland Railway, a historic narrow-gauge steam railway that offers scenic rides through the beautiful countryside, connecting Rhyd-Ddu with nearby towns and attractions.
Accommodation in Rhyd-Ddu
Though small in size, Rhyd-Ddu offers a range of amenities for visitors to enjoy. The village has a charming country pub, The Cwellyn Arms, which serves delicious local cuisine and offers comfortable accommodation. For those seeking self-catering options, a selection of holiday cottages and bed-and-breakfast establishments are available throughout the village. There is also a village shop that stocks essential groceries, local produce, and souvenirs.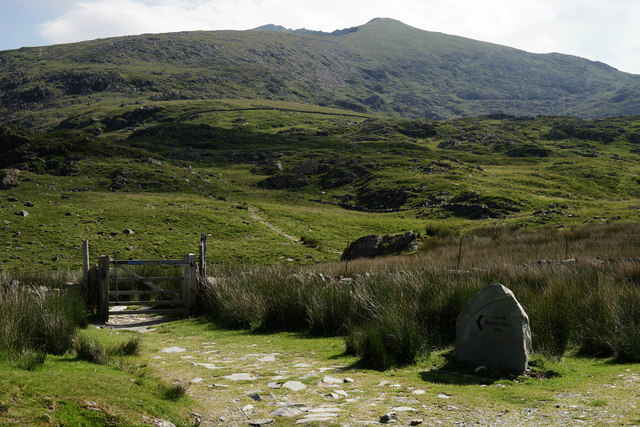 Looking for Accommodation in Snowdonia?