Looking for Accommodation in Snowdonia?
Gwydir Forest is located in the heart of Snowdonia National Park, encircling the picturesque village of Betws-y-Coed entirely and reaches the village of Trefriw in the north. The forest takes its name from the ancient estate of the Wynn family of Gwydir Castle.
It is a spectacular expanse of natural beauty that offers a variety of recreational opportunities for outdoor enthusiasts. The forest, which spans over 17,000 acres, is home to an extensive network of trails, stunning landscapes, and an abundance of wildlife. This comprehensive guide provides an authoritative overview of Gwydir Forest, highlighting its history, key features, and the various activities available for visitors seeking to explore and enjoy this magnificent destination.
Gwydyr is also home to many scenic likes such as Llyn Crafnant on the northern edge, Llyn Geirionydd or Llyn Elsi. The area has been appointed a Site of Special Scientific Interest.
Gwydir Forest's history dates back to the late 19th century when it was established to provide timber for local industries such as mining and slate quarrying. Over the years, the forest has evolved into a thriving ecosystem and a popular destination for a wide range of outdoor pursuits. Gwydir Forest is now managed by Natural Resources Wales, which works to maintain and protect the area's natural habitats and promote sustainable tourism.
Things to Do in Gwydir Forest
Walking and Hiking: Gwydir Forest boasts an extensive network of walking and hiking trails that cater to all abilities, ranging from gentle strolls to challenging hill climbs. Some popular routes include the Llyn Geirionydd and Llyn Crafnant trails, which offer stunning lakeside views, and the Gwydir Mawr Trail, which traverses the forest's more rugged terrain. Mountain Biking: The forest is home to the Gwydir Trail, a renowned mountain biking route that consists of two separate loops – Gwydir Mawr and Gwydir Bach. These world-class trails offer a thrilling ride through the forest's diverse landscapes, featuring challenging climbs, exhilarating descents, and breathtaking views. Horse Riding: Gwydir Forest offers a variety of bridleways for horse riders, providing an opportunity to explore the area's scenic beauty on horseback. The forest's bridleways are well-maintained and offer a range of difficulty levels to suit riders of all abilities. Fishing: The forest's numerous lakes and rivers provide excellent opportunities for anglers. Llyn Geirionydd, Llyn Crafnant, and the River Conwy are popular spots for both fly and coarse fishing, with a diverse range of fish species such as brown trout, perch, and pike. Wildlife Watching: Gwydir Forest is home to a rich variety of flora and fauna, making it a haven for wildlife enthusiasts. The forest supports several species of birds, including woodpeckers, redstarts, and crossbills, as well as larger mammals such as red deer and badgers.
Conservation and Sustainable Tourism
Gwydir Forest is not only a popular destination for outdoor enthusiasts but also plays a crucial role in conservation efforts. Natural Resources Wales works closely with local conservation organizations to protect and enhance the area's natural habitats, ensuring that the forest remains a thriving and biodiverse environment. Visitors are encouraged to practice responsible tourism, such as adhering to designated trails, minimizing waste, and respecting the delicate ecosystems that make Gwydir Forest so unique.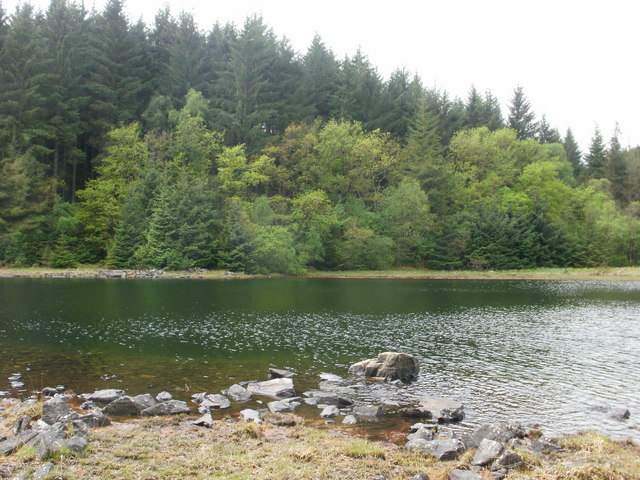 Looking for Accommodation in Snowdonia?