Looking for Accommodation in Snowdonia?
You can take an exhilarating trip to the upper dam of the Ffestiniog Power Station. The journey from the visitor center to the upper reservoir Stwlan entails climbing a total of 308 meters in a mere 2 miles! In order to reach these dizzy heights you will have to navigate 12 bends, 6 of these hairpins.
You begin your journey by the side of the Ffestiniog railway, which opened in 1836 to carry slate from Blaenau Ffestiniog to the port of Porthmadog for shipment around the world. Look ahead to discover the imposing peak of Moelwyn Bach, with a rock outline of a man's face known as the 'Old Man of the Moelwyns', onward onto Stwlan Dam, 244 meters long and 37 meters high.
The reservoir provides 2 million cubic meters of storage for the Tanagrisiau hydroelectric power station at the bottom of the mountain. From this point, the spectacular views are described on a panoramic indicator. At this point, you are some 503m above sea level.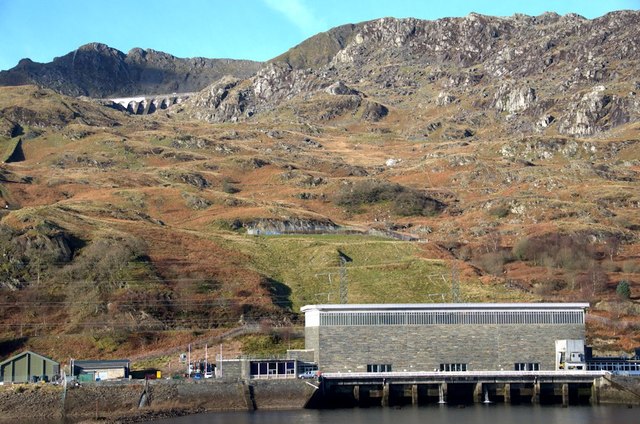 Looking for Accommodation in Snowdonia?