Looking for Accommodation in Snowdonia?
Trefriw Woollen Mills, a historic family-run textile mill situated in the idyllic village of Trefriw in the Conwy Valley, North Wales, invites visitors to explore the centuries-old Welsh tradition of producing high-quality woolen goods. Established in 1859 and powered by the fast-flowing River Crafnant, the mill continues to operate to this day, weaving an array of beautiful and functional products, such as traditional tapestry bedspreads, tweeds, and soft furnishings. Visitors are welcome to tour the mill, witnessing the fascinating process of transforming raw wool into stunning fabrics using both vintage and modern machinery.
At the Trefriw Woolen Mills you have the opportunity to purchase Welsh bedspreads, tweeds, and traveling rugs at the mill which are woven together with garments, dinner sets, and purses made up in their fabrics.
Trefriw Woollen Mills started life as a pandy about 200 years ago. Pandy means "fulling mill" in English and cloth which had been hand-woven was brought here. The mill was situated by the fast-flowing river Crafnant in order to use the water to wash the wool and power the water wheels. The water wheels were dismantled in 1900, but we still use the water to turn the turbines which generate electricity to power the mill.
The small garden by the hand spinners cottage contains plants associated with the textile industry:- teasels for brushing the cloth, plants that supply natural fibers such as flax and sisal, and plants that supply natural dyes such as woad and madder.
The woolen mills are in the center of Trefriw on the B5016 five miles north of Betws-y-Coed and eight miles south of Conwy.
Opening Hours
Trefriw Woollen Mills is open to the public year-round, with opening times from Monday to Friday, 10:00 am to 5:00 pm, and on Saturdays from 10:00 am to 4:00 pm, offering a unique and educational experience for those interested in the rich textile heritage of Wales.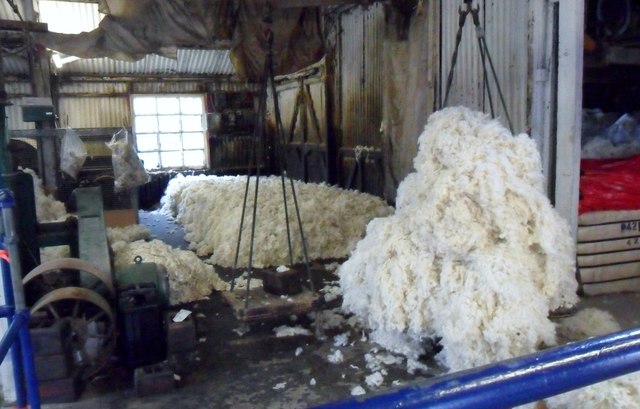 Looking for Accommodation in Snowdonia?