Looking for Accommodation in Snowdonia?
Harlech Castle stands on a rocky hill top overlooking the coastal town of Harlech and the Irish Sea in southern Gwynedd. Today it stands as an iconic image of life during the Middle Ages in North Wales.
Harlech Castle has an intact outer wall and is one of the better preserved castles of North Wales. Walk along the ramparts and in through the castle turrets. View the dungeons and the guardhouse. Standing on the western ramparts gives an impressive view of the ocean which at this point is known as Cardigan bay. On clear days Snowdon can be seen to the north.
The castle was constructed on the orders of King Edward I of England as part of his 'iron ring' encircling Snowdonia by his master engineer James of Saint George and along with Caernarfon Castle, Conwy Castle, and the unfinished Beaumaris Castle completed the ring.
Construction of Harlech Castle began in 1283 and took 7 years to complete. The castle consisted of two rings of concentric walls and at the time was bordered on the west side by the sea which was reached via a fortified stairway rising the 200 feet to the castle walls.
Today Harlech Castle is owned and operated by CADW the Welsh agency responsible for the maintenance of historic buildings.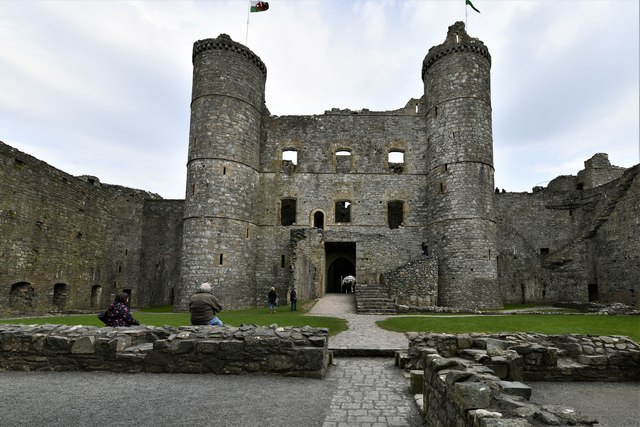 Looking for Accommodation in Snowdonia?