Looking for Accommodation in Snowdonia?
Aber Falls are located in Abergwyngregyn in the Carneddau mountain range. Aber Falls, whose Welsh name is Rhaeadr Fawr, is 120 feet tall. Unlike Swallow Falls, there is no fee to be paid to visit Aber Falls.
Aber Falls, also known as Rhaeadr Fawr in Welsh, has been a popular tourist attraction for centuries. The falls were formed by the Afon Goch River, which runs through a steep-sided valley in the heart of Snowdonia National Park. The name "Aber" is derived from the Welsh word for "mouth," as the falls mark the mouth of the river.
In the 19th century, Aber Falls was a popular destination for artists and poets, who were inspired by its natural beauty. Many famous figures, including William Wordsworth and J.M.W. Turner, visited the falls and created works of art inspired by its majestic beauty.
Aber Falls is located on the edge of the Carneddau mountain range, which is made up of a mix of hard, volcanic rock and softer sedimentary rock. The rocks at Aber Falls are particularly unique, as they contain a mix of different minerals, including quartz, feldspar, and mica.
The falls can also be viewed from a specially constructed viewing platform, which provides a close-up view of the cascading water. For the more adventurous, there are several climbing routes that lead to the top of the falls, offering a unique perspective on this natural wonder.
In addition to the natural beauty of Aber Falls, there are several other attractions in the surrounding area. The nearby village of Abergwyngregyn is home to a historic church and a range of local shops and restaurants, while the nearby beaches of Llanddulas and Pensarn offer stunning views of the Welsh coastline.
There are two car parks in the village where you pay £2 a day, but there is also a free parking place at the end of the village. However, the paid parking place offers toilets and picnic benches as well and all proceeds go to maintain the amenities in Abergwyngregyn. The walk takes over an hour from the car parks and the views are stunning. All routes are well marked, but probably the most interesting (and longer than usual) is the circular route that offers great views to nearby Anglesey and Puffin Island.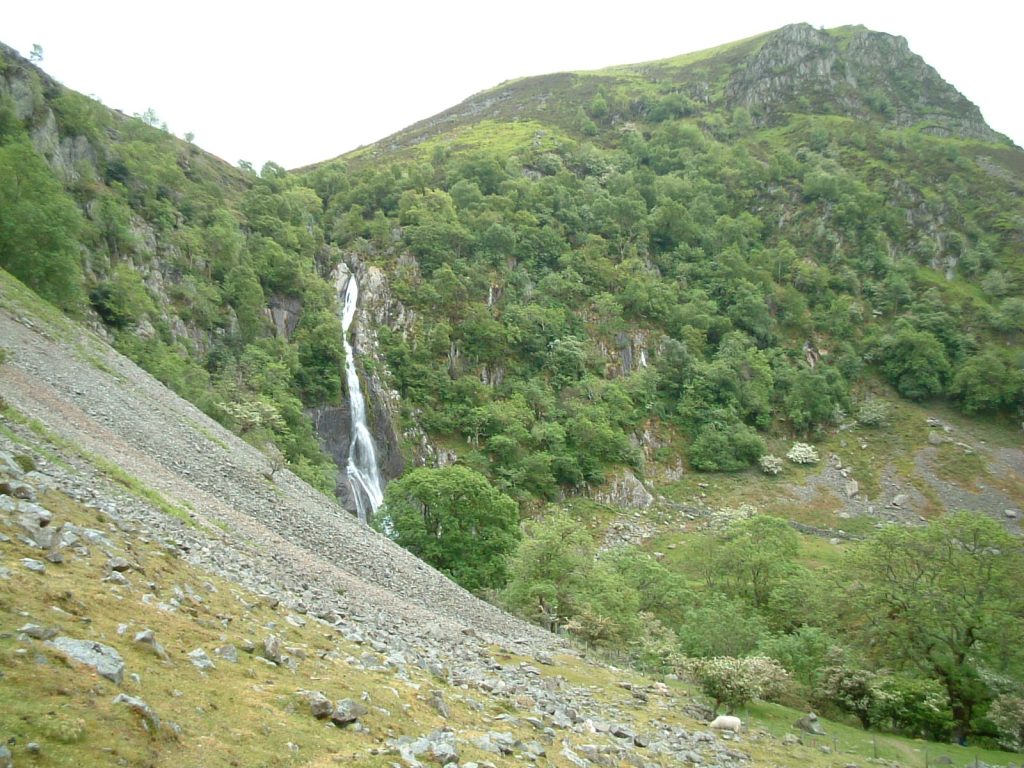 Looking for Accommodation in Snowdonia?