Looking for Accommodation in Snowdonia?
Coed y Brenin Is a scenic forest park, situated not far from the village of Dolgellau. 
Nestled within the breathtaking landscapes of Snowdonia National Park in North Wales, Coed y Brenin Forest Park is a premier destination for outdoor enthusiasts. With its extensive network of trails and stunning natural beauty, the park offers a diverse range of recreational activities, including mountain biking, trail running, hiking, and wildlife watching. This comprehensive guide provides an authoritative look at Coed y Brenin, detailing its history, trail systems, and the various opportunities available for visitors seeking an unforgettable outdoor experience.
Originally a royal hunting ground dating back to the 11th century, Coed y Brenin—which translates to "King's Forest"—has a rich and fascinating history. In the mid-20th century, the Forestry Commission acquired the land and began a large-scale reforestation project, planting vast areas of coniferous trees. Over the years, the forest evolved into a popular destination for various outdoor pursuits, gaining worldwide recognition for its mountain biking trails in the 1990s.
Mountain Biking at Coed y Brenin
Coed y Brenin is regarded as the birthplace of purpose-built mountain bike trails in the UK. Today, the forest boasts a wide variety of trails catering to riders of all abilities. From the beginner-friendly Yr Afon and Minotaur trails to the challenging Tarw Du and MBR trails, there is something for everyone. The trails are meticulously maintained and updated regularly, ensuring a thrilling and safe experience for all riders. In addition to the world-class trail network, Coed y Brenin also features a state-of-the-art visitor center, complete with bike hire facilities, a repair workshop, and a café serving delicious, locally sourced food. The visitor center also offers a range of skills courses and guided rides for those looking to improve their technique or explore new trails with the guidance of an experienced instructor.
Coed y Brenin is not just a haven for mountain bikers; it also offers a diverse range of trails for trail runners and hikers. With a variety of routes, ranging from gentle riverside strolls to challenging hill climbs, visitors can immerse themselves in the tranquil beauty of the forest and its diverse flora and fauna. The park is also home to several waymarked running routes, including the popular Goldrush and Sarn Helen trails. Currently in Coed y Brenin, there are 8 walking trails, 8 mountain biking trails and 5 running trails.
Wildlife Watching and Conservation
The diverse habitats of Coed y Brenin support a remarkable array of wildlife species. Keen birdwatchers can spot rare species such as goshawks, crossbills, and redstarts, while the forest's waterways are home to otters and other aquatic creatures. Coed y Brenin also plays a crucial role in conservation efforts, hosting various environmental projects and working in partnership with local conservation groups to preserve and enhance its natural habitats.
How to Get to Coed y Brenin
Dolgellau is the nearest town Take the A470 north from Dolgellau and the Coed y Brenin forest park appears on the left after 5 miles or so. Park at the visitor centre.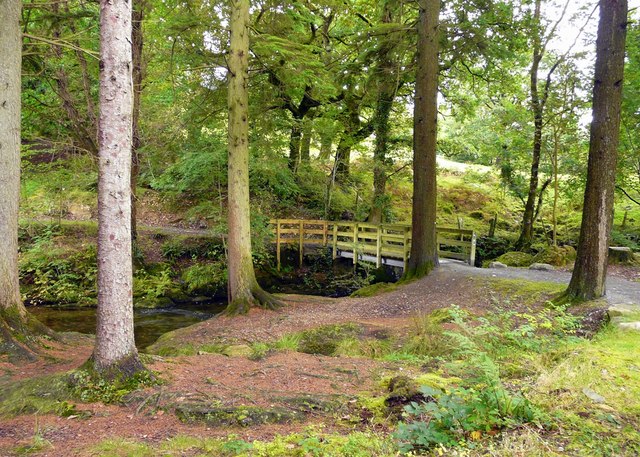 Looking for Accommodation in Snowdonia?