Arthog Bog Nature Reserve
Looking for Accommodation in Snowdonia?
Nestled in the heart of Snowdonia National Park in Wales, Arthog Bog Nature Reserve is a hidden gem of natural beauty waiting to be discovered. This small but stunning reserve is home to a unique ecosystem of bog, heathland, and woodland that supports a rich diversity of plant and animal life.
Arthog Bog Nature Reserve covers an area of around 30 hectares and is situated on the estuary of the River Mawddach, just a short distance from the charming coastal town of Barmouth. The reserve is easily accessible by foot or bike, and visitors can explore the area using the well-marked trails that wind their way through the reserve.
One of the most striking features of Arthog Bog Nature Reserve is the peat bog, which covers a large portion of the reserve. This bog is a rare and fragile ecosystem that is home to a number of unique plant and animal species, including the carnivorous sundew plant and the rare bog bush cricket.
In addition to the bog, the reserve also boasts areas of heathland and woodland, which are home to a wide variety of bird species, including the redstart and the pied flycatcher. Visitors can also spot small mammals such as weasels, stoats, and voles, as well as larger animals such as otters and badgers.
Arthog Bog Nature Reserve is a popular destination for nature lovers, bird watchers, and anyone who wants to escape the hustle and bustle of modern life and immerse themselves in the tranquility of the natural world. The reserve is open year-round, and visitors can enjoy a range of activities, including bird watching, nature walks, and photography.
One of the best times to visit Arthog Bog Nature Reserve is during spring, when the reserve comes alive with the sights and sounds of nature. The reserve is particularly renowned for its display of bluebells, which carpet the woodland floor with a sea of blue. Visitors can also spot various migratory bird species as they pass through the area on their way to their breeding grounds.
How To Get To Arthog Bog Nature Reserve
The small nature reserve is very close to Morfa Mawddach train station. If you are coming by car, it is best to park the car at the train station as well which can be found between the villages of Arthog and Friog on the A493. The site is open at all times, with free entrance.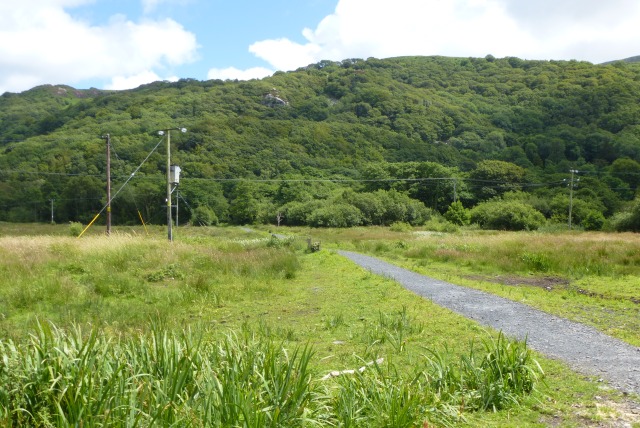 Looking for Accommodation in Snowdonia?