Looking for Accommodation in Snowdonia?
Greenwood Forest Park, nestled amidst the verdant countryside of North Wales, is a unique and eco-friendly family attraction near Y Felinheli that provides an unforgettable experience for visitors of all ages. With a strong commitment to sustainability and a focus on preserving the natural beauty of the environment, Greenwood Forest Park boasts an array of exciting activities, interactive experiences, and educational opportunities. This comprehensive guide delves into the park's key features, highlighting its attractions, commitment to sustainability, and the opportunities available for visitors seeking a fun and environmentally responsible day out.
Greenwood Forest Park: The Attractions
Greenwood Forest Park is designed to offer a full day of fun and adventure for the entire family. Some of the park's most popular attractions include: SolarSplash: The UK's first solar-powered water ride, SolarSplash combines thrill and innovation, offering visitors an exhilarating ride while showcasing the potential of renewable energy. Green Dragon Roller Coaster: The world's first people-powered roller coaster, the Green Dragon harnesses the energy of its riders to propel the coaster along its exciting track. TreeTop Towers: A multi-level play area that encourages children to climb, explore, and traverse rope bridges, providing a safe and stimulating environment for young adventurers. Enchanted River Ride: A gentle and scenic boat ride that meanders through the park's beautiful woodlands, offering a moment of tranquility amidst the excitement. Giant Jumper: A massive inflatable pillow that allows kids and adults alike to bounce and jump to their heart's content. Forest Theatre: An open-air venue that hosts an array of live shows, including magic, storytelling, and educational presentations, ensuring entertainment and learning opportunities for all ages.
At the heart of Greenwood Forest Park is a strong commitment to environmental sustainability. The park employs various eco-friendly practices and technologies to minimize its impact on the environment, such as: Solar and wind power: The park harnesses solar and wind energy to power many of its attractions, including the SolarSplash water ride and the visitor center's facilities. Recycling and waste management: Greenwood Forest Park emphasizes recycling and responsible waste management practices, ensuring that waste is minimized and disposed of in an eco-friendly manner. Sustainable materials: The park utilizes sustainably sourced timber and eco-friendly building materials throughout its construction, helping to reduce its carbon footprint. Conservation efforts: Greenwood Forest Park partners with local conservation organizations to preserve and enhance the area's natural habitats, ensuring that the park's surroundings remain vibrant and diverse.
Educational Opportunities
Greenwood Forest Park is not only a place of adventure and fun but also a hub for learning and discovery. The park offers various educational experiences, such as: Interactive exhibits: The visitor center features interactive displays that educate guests about the park's sustainable practices and the importance of protecting the environment. Guided tours: Expert-led tours provide insight into the park's eco-friendly initiatives, as well as the local flora and fauna. Workshops and classes: The park organizes workshops and classes on various topics, including environmental conservation, renewable energy, and sustainable living. Greenwood Forest Park is a one-of-a-kind destination that combines excitement, adventure, and eco-friendly practices, providing an enriching experience for visitors of all ages. With its diverse range of attractions, strong commitment to sustainability, and dedication to environmental education, Greenwood Forest Park is the perfect destination for families seeking a fun and responsible day out in the beautiful North Wales countryside. Visit the park today and discover the magic of nature, adventure, and sustainability at Greenwood Forest Park.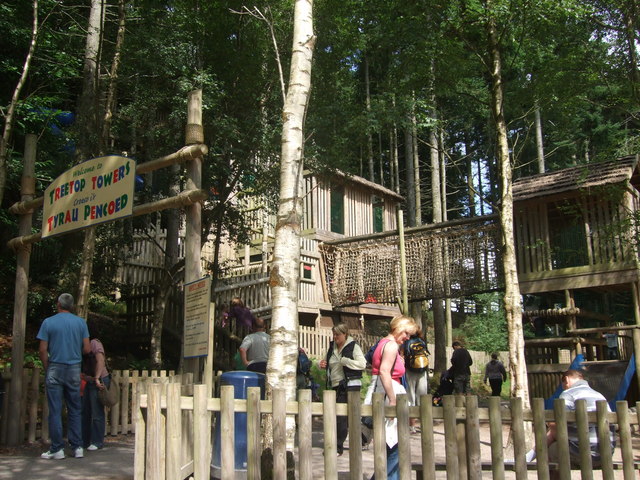 Looking for Accommodation in Snowdonia?